For healthcare providers: Additional clinical information
Turner syndrome (TS) results when all or part of one of the X chromosomes is missing in females.  Short stature and lack of pubertal development are seen in most girls with TS. Heart defects, regulations of the amount of fluid in the tissues (lymphatic system), endocrine problems and psychosocial problems are also common. TS can also affect kidney development and hearing.
TS affects about 1 in 2,500 females.  
Learn more about the physical characteristics and/or symptoms of Turner syndrome.
Promote GEMSS
Click on the image below for a printable poster or handout to promote GEMSS information on Turner syndrome!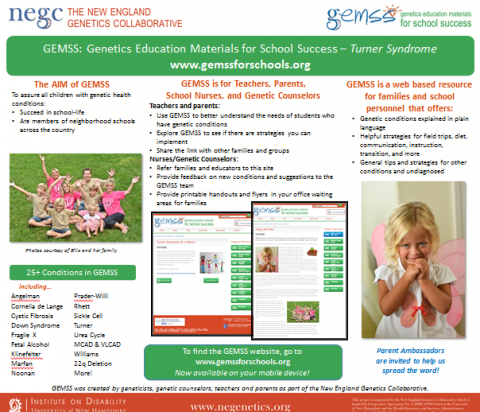 This information was last updated May 2022