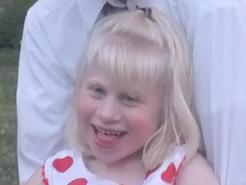 For healthcare providers: Additional clinical information
Angelman syndrome (AS) is a genetic condition. It is caused by a change on the 15th chromosome. Significant developmental delay or intellectual disability, speech impairment, an abnormal gait, and/or shaking of the limbs are common.  Individuals who have AS also have a unique behavior of appearing happy with frequent laughing, smiling, and excitability, often at times not seeming to match the event.  Small head size and seizures are also common. 
Angelman syndrome occurs in males and females equally and in all races. About 1 in every 12,000- 20,000 babies is born with AS.
Children who have AS can vary greatly in intelligence, behavior and medical issues.
Learn more about the physical characteristics and/or symptoms of Angelman syndrome.
---
This information was last updated in May 2022.