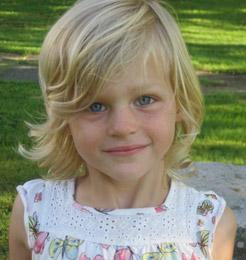 For healthcare providers: Additional clinical information
Tuberous Sclerosis Complex (TSC) is a highly variable condition that includes growth of many (non-cancerous) tumors in the body. The tumors can occur in the heart, skin, brain, kidneys, and other organs.  They can sometimes lead to serious health problems.  TSC can also cause learning and behavioral problems. 
This condition varies even within a family. It can range from a mild disorder affecting the skin and brain; to epilepsy, intellectual disability, autism spectrum disorder, and kidney disease.
TSC is a dominant inherited genetic disorder, occurring in about 1 in 5,800 births. Most cases occur due to a spontaneous mutation.
It is also known as Tuberous Sclerosis 1 (TSC1), Tuberous Sclerosis 2 (TSC2), and Bourneville Disease. A blood test may be able to determine the exact gene change in either the TSC1 gene or the TSC2 gene. 
Learn more about the physical characteristics and/or symptoms of Tuberous Sclerosis Complex.
---
This information was last updated in May 2020.